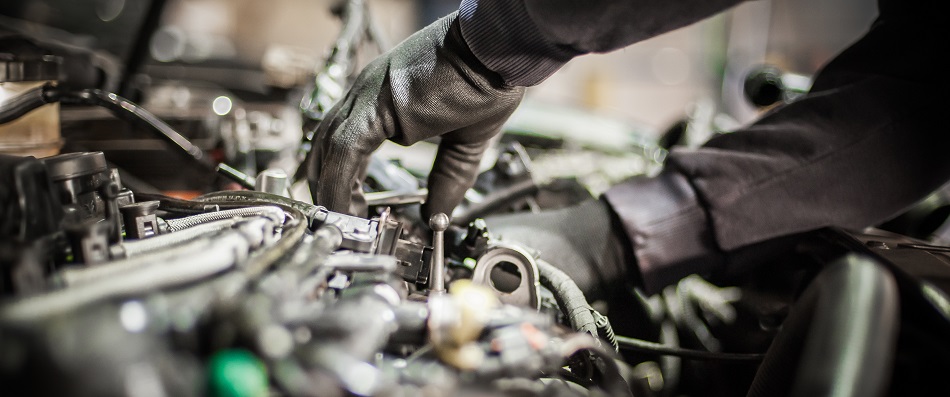 What Is a DPF?
A DPF, or diesel particulate filter, is part of your vehicle's exhaust system. The diesel particulate filter is an exhaust after-treatment device that traps soot and ash in order to reduce carbon emissions. Diesel particulate filters trap this waste in order to meet the 2007 EPA standards. As the soot builds up in your vehicle's diesel particulate filter, it can get clogged, which can lead to various problems in your vehicle, such as a decreased fuel economy and a loss of power. If you notice these symptoms (and/or the diesel particulate light on your dashboard turns on), you can bring your vehicle to Davis Diesel Automotive in Spokane Valley for a DPF cleaning.
What Does a DPF Cleaning Entail?
To start a diesel particulate filter cleaning, we will inspect your diesel particulate filter and assess the severity of the problem. This includes testing the blockage level of the filter. After that, we will remove the excess ash and soot with a sophisticated cleaning and drying procedure. There are various methods that could be used for diesel particulate filter cleaning, including hydrodynamic cleaning (using a machine to create a jet of fluid pointed directly at the diesel particulate filter) and heat treatment (placing the ceramic insert of the diesel particulate filter in a furnace for approximately 12 hours).
Davis Diesel Automotive - Your Reliable Shop for DPF Service
If you are in Spokane County, the 99212 area, or nearby, you can bring your truck or fleet to Davis Diesel Automotive for various auto repair services, such as automotive repair, diesel service, and DPF service. Our Quality technicians and owner Jeff Davis are experts in all things auto repair and are continuously trained on the latest automotive technology and auto parts. We are one of the highest-rated auto shops in the area and can fix your Ford, Power Stroke, Dodge, Ram, or any other vehicle you may have.
Reasons You Should Do Business With Us:
Transparency
Honesty
Integrity
We are Experts
Years of Experience
Don't hesitate to bring your truck or fleet to Davis Diesel Automotive in Spokane Valley today! You can schedule an appointment with us online or give us a call at 509-892-3836.
We have excellent ratings based on reviews from 107 satisfied customers.

Our services come with a 1-Year/12,000-Miles warranty.

Our technicians are ASE Certified.
Davis Diesel Automotive - Service with Excellence